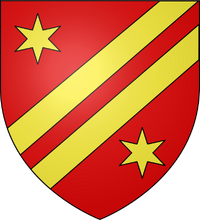 Zamora is a region of Prasia, comprising of the entirety of both Zamora Island and Segovia Island. It is the smallest region of Prasia by both population and area and the capital is San Agustin.
Zamora is renowned for its natural beauty, especially that of sparsely populated Segovia Island, which is protected as a national park and is a popular tourist destination. Meanwhile, the region's capital, San Agustin, is known for its colonial architecture and history and is also a popular tourist destination.
Despite the small size in relation to other regions of the country, Zamora has a strong economy, with tourism and agriculture being the main sectors of the economy.
Zamora has a culture that is somewhat distinct to the culture of the rest of Prasia. This is due to the fact that many early Spanish settlers to the region came from Galicia and Asturias. In the present day, there are small Galician and Asturian speaking communities in the towns of San Agustin and Pontecesures. Like Galicia, the patron saint of Zamora is St. James and processions and marches are held each year in Zamoran towns on his saints day.
Settlements
Edit
Law and government
Edit
The legislative power of Zamora is vested in a unicameral state legislature, the Legislatura de Zamora, which consists of ten deputies, each of whom is elected every four years. The state's executive power is vested in the Governor, currently Elena Juarez of the Social Democratic Party.